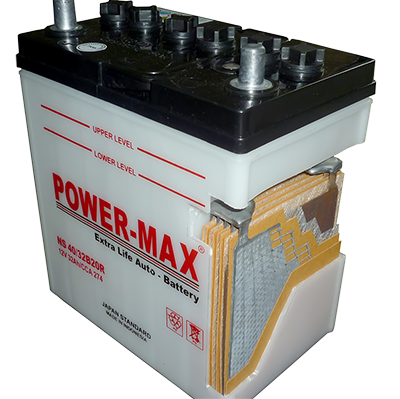 BATTERY COMPONENTS
Heat-Sealed Covers
Prevents contamination and also adds to the strength and rigidity. Include permanent flame arresters to prevent an accidental explosion from external sparks or flame.
Centered Cast-On Plate Straps
Stronger than the thinner gas burned conventional connectors. Reduce the lever action movement resulting from road shock.
Wrought Lead-Calcium Grids
Offer considerable strength resistant to grid corrosion, over charge resistant, minimal gassing and water usage, less self-discharge resist thermal runway.
Low Resistance Envelope Separator
Encapsulate positive plate, improve vibration durability, prevents "treeing" and shorting between positive and negative plate.
Polypropylene Case
Reinforced design is precisely tailored to support the battery elements. Material is exceptionally strong, durable and withstands road shock and vibration.